Quick Links
Berkshire
Bracknell Forest
Reading
Slough
South Oxfordshire
Vale of White Horse
West Berkshire
Windsor & Maidenhead
Wokingham
Just over the border
Other than WW1 or WW2
The Commonwealth War Graves Commission
CONTACT US
List of Names
We are gradually adding details of the men listed on memorials. Click on the WM reference to see the list.
CLICK HERE to see an explanation of the lists
BWM2901
4/4/2014
Berkshire War Memorials
READING - Suttons Seeds
The Royal Seed Establishment, better known as Sutton Seeds had its plantations to the south of the railway to the east of Reading. They were one of the three iconic industries of Reading.
You can find out more about Suttons at their
Wikipedia
Entry
They had two war memorials that we are aware of:- A
memorial Scroll
(WM5860)
now in the museum of English Rural Life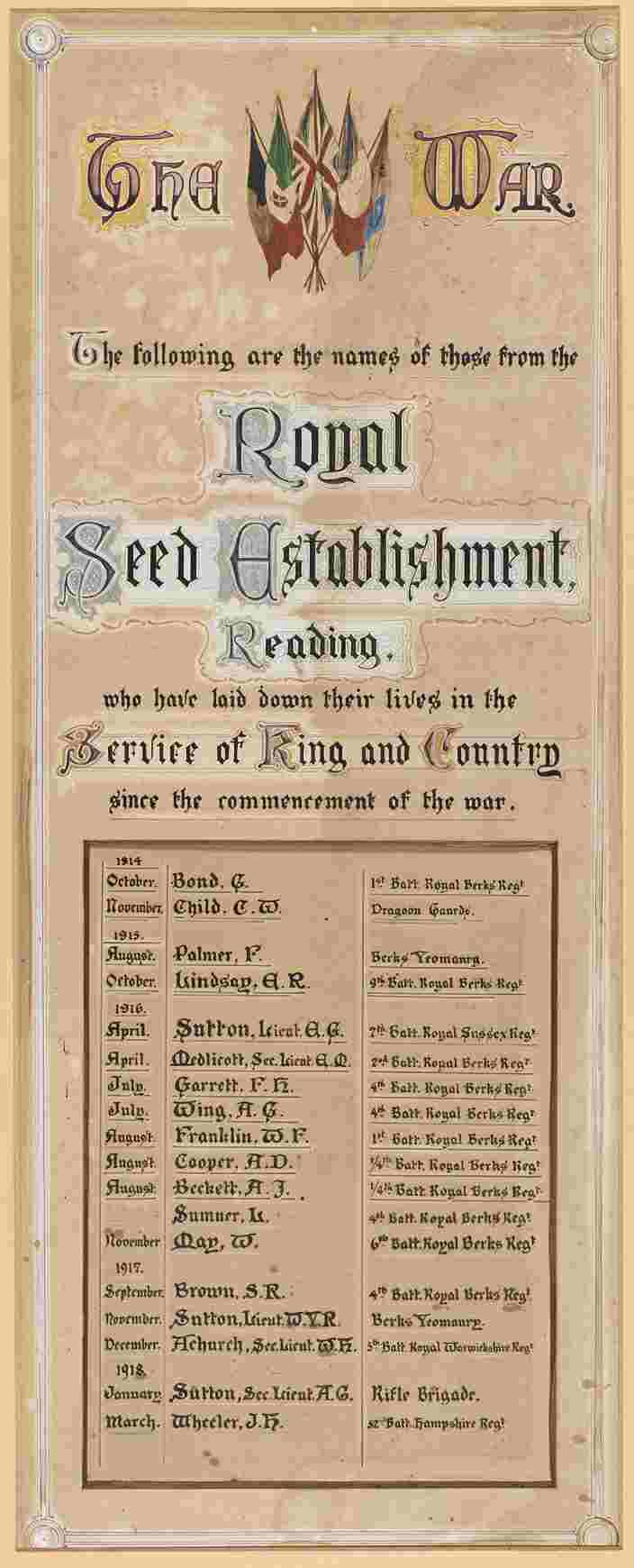 And a
bronze tablet
(WM5214)
now located in Brock Barracks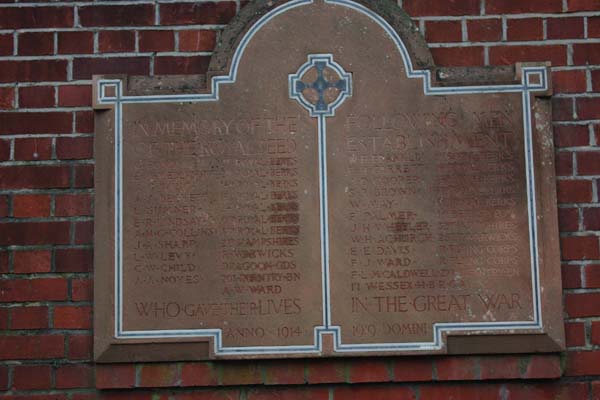 Back to top »