Berkshire War Memorials
WINDSOR & MAIDENHEAD - Maidenhead Monument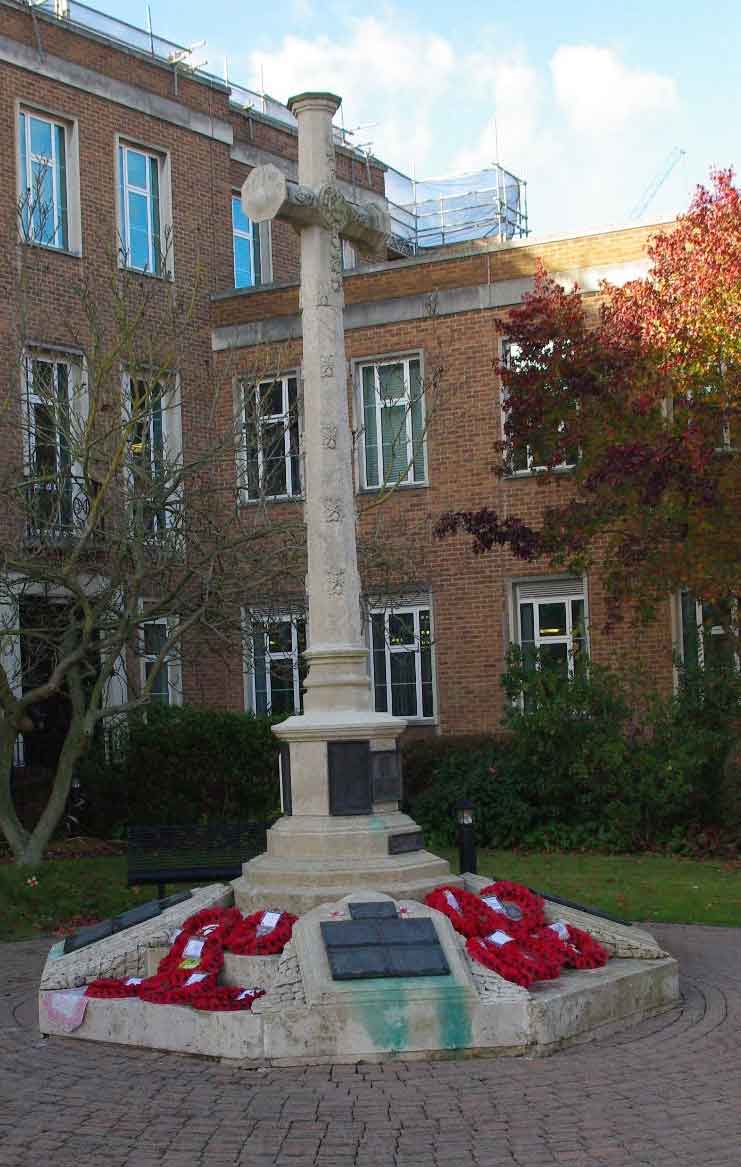 The monument consists of a stone cross on an octagonal plinth. Round the base of the plinth four alternate positions are occupied by a group of five bronze plaques bearing names. The single top panel of each group records men from the 104, added in 1995, who had died in subsequent conflicts and the other four are for men who died in WW1 or WW2. Around the pillar the six faces bear two inscriptions each flanked by a panel with a list list of names. Three of these name panels are for men from WW1 who were added in 1999 and one for men from WW2.
The photographs shown below list first the inscriptions and panels around the pillar, then the groups of four for WW1 and WW2 and finally the single column panels for those weho died in subsequent conflicts.
The panels around the column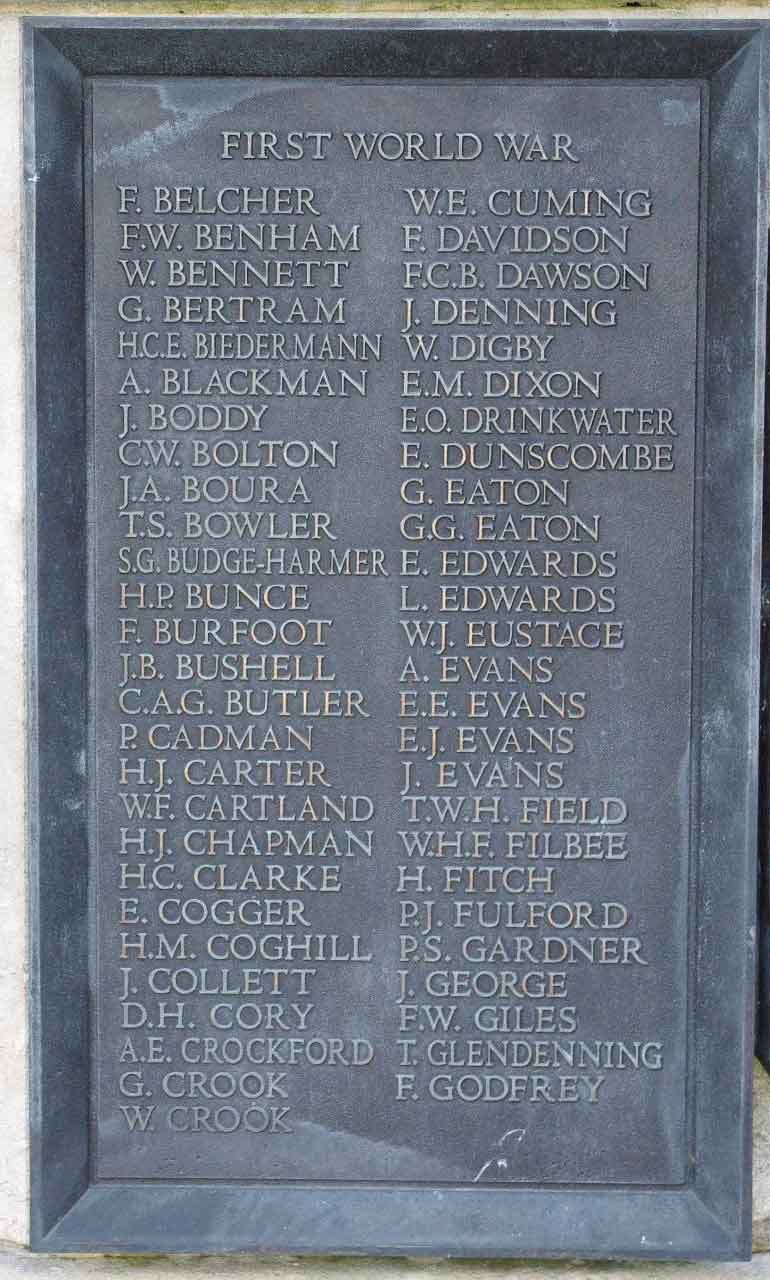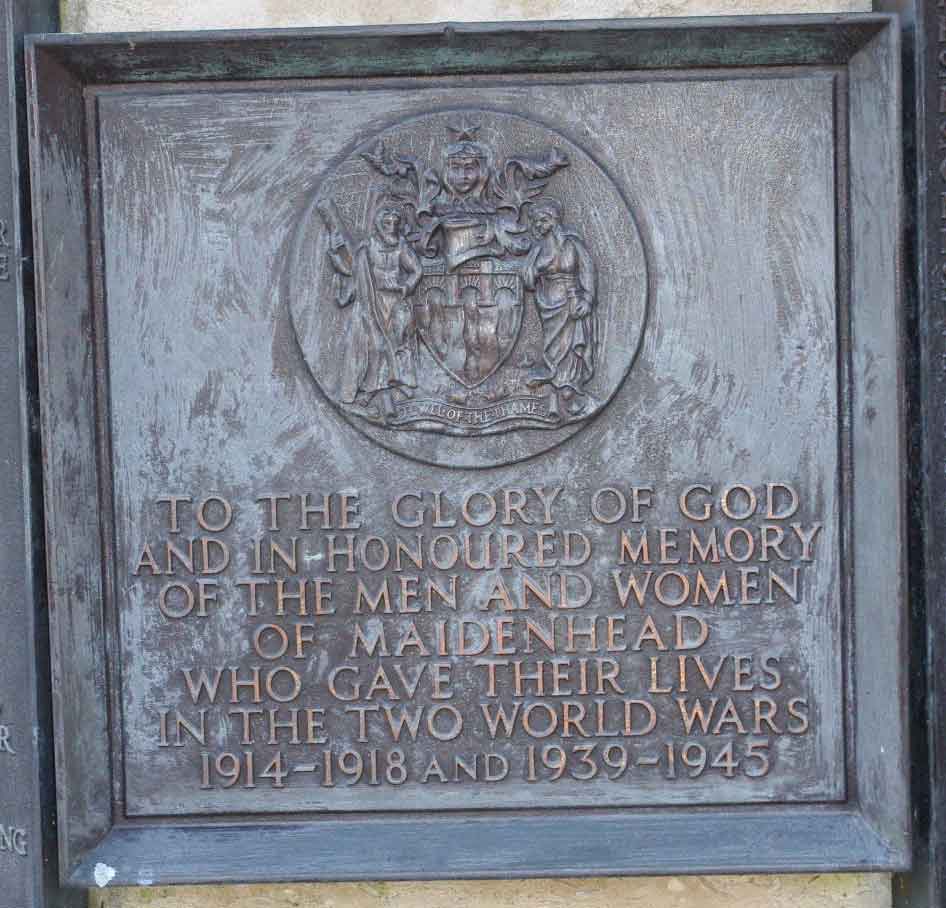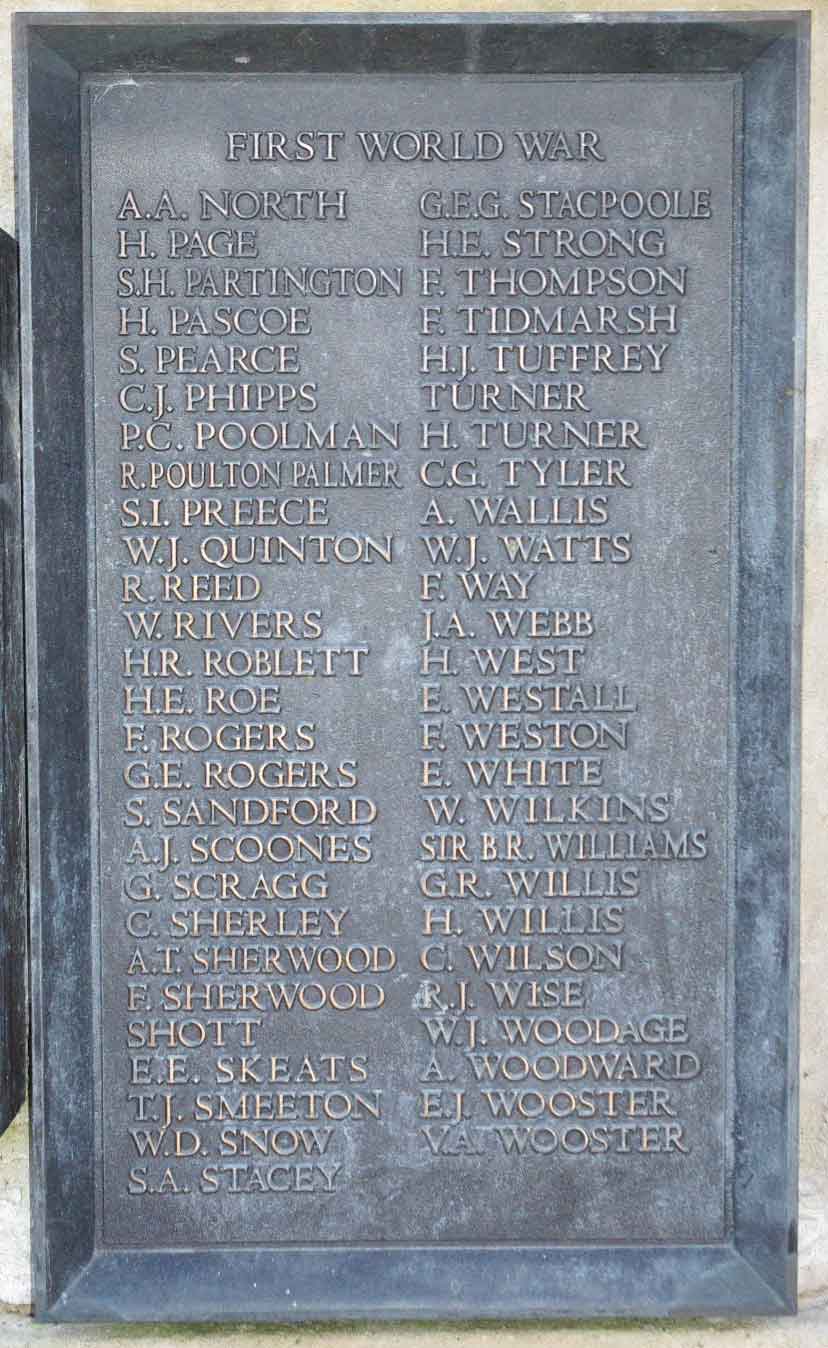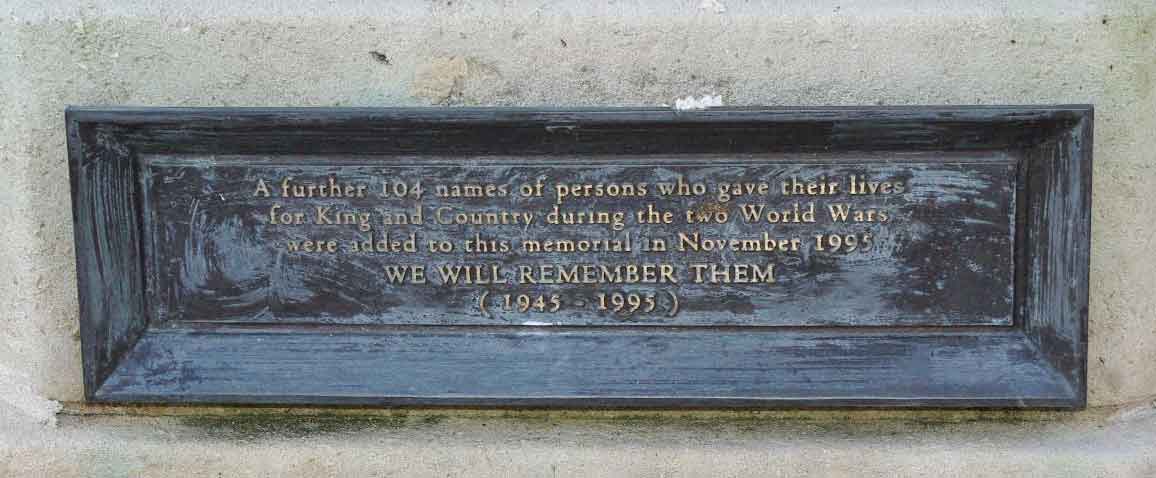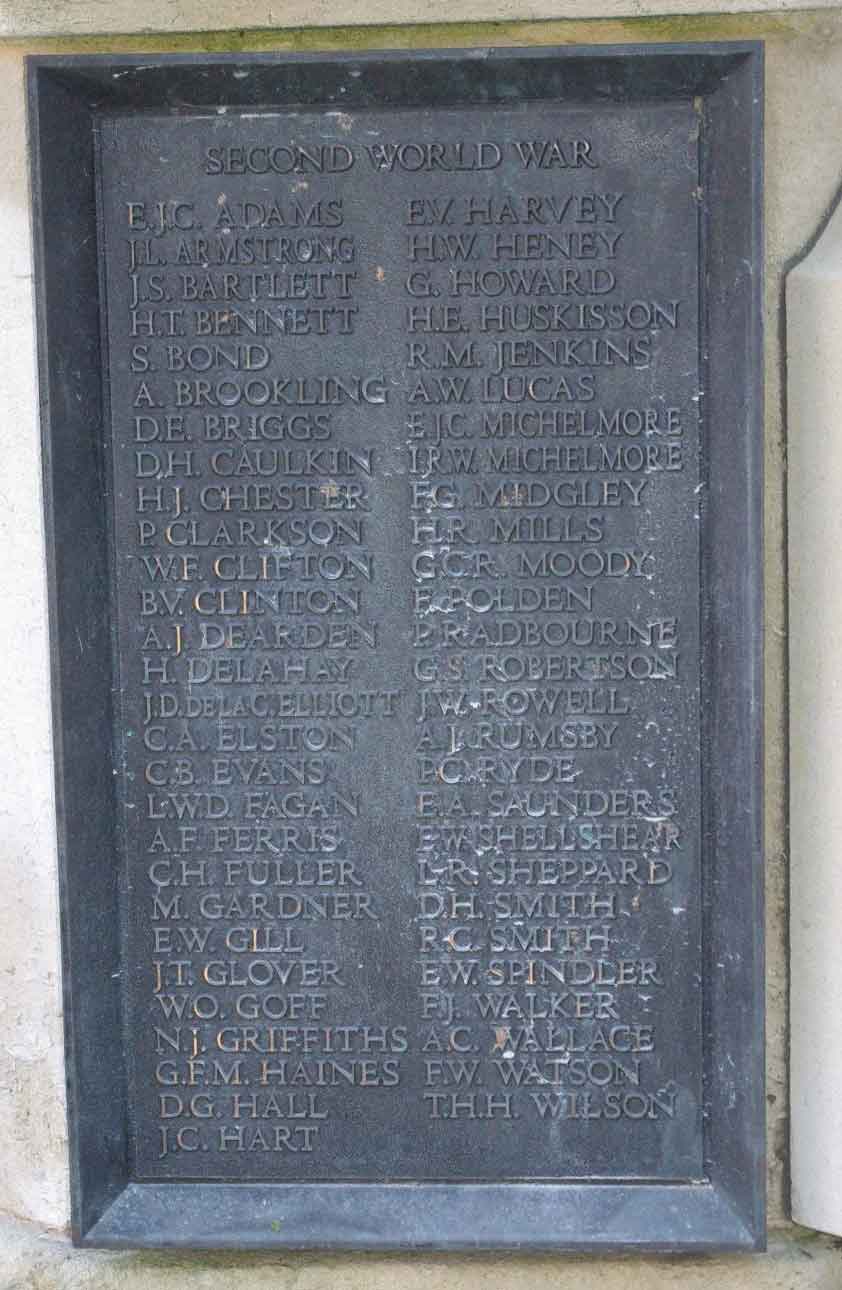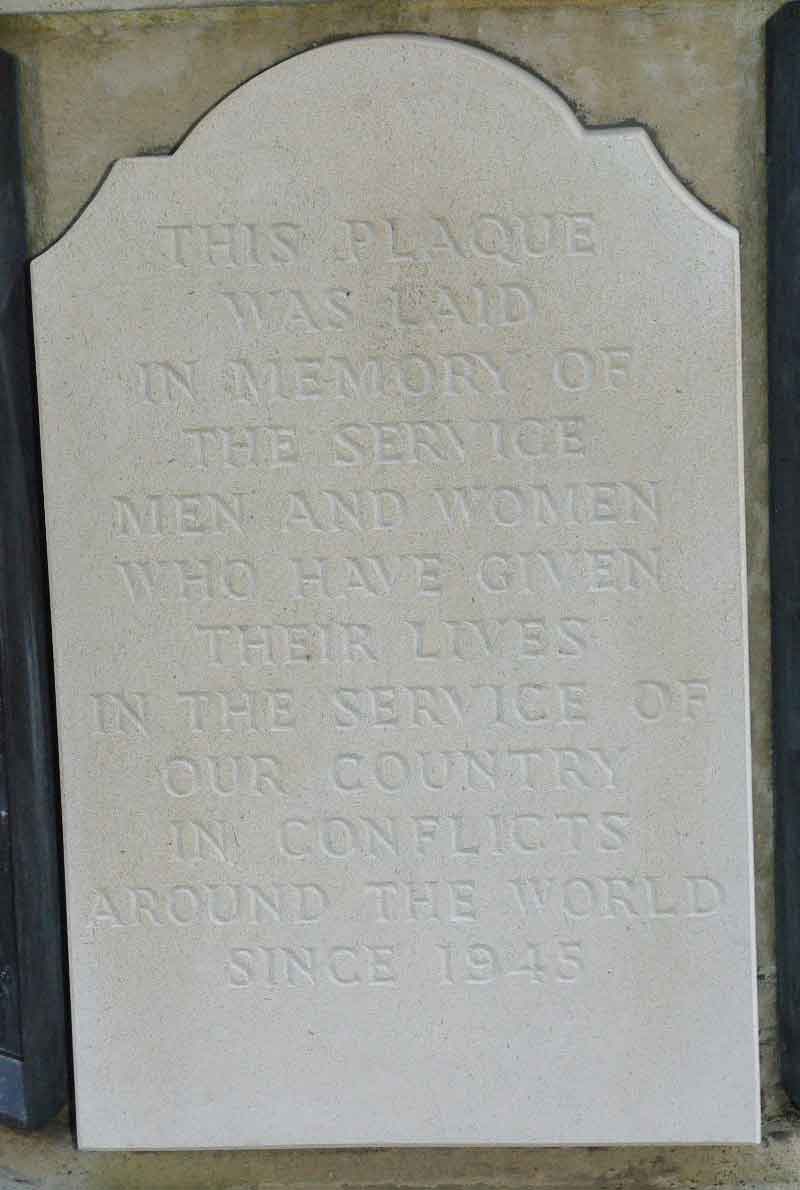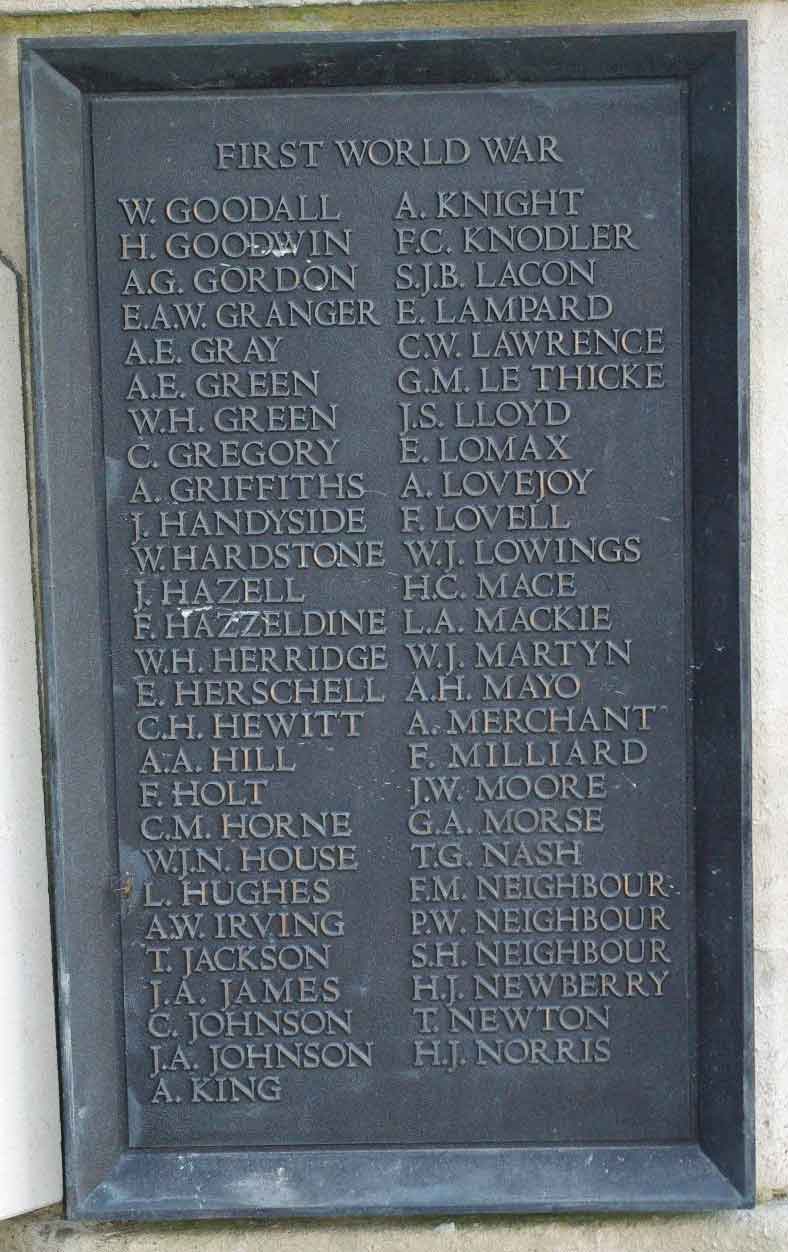 The WW1 and WW2 panels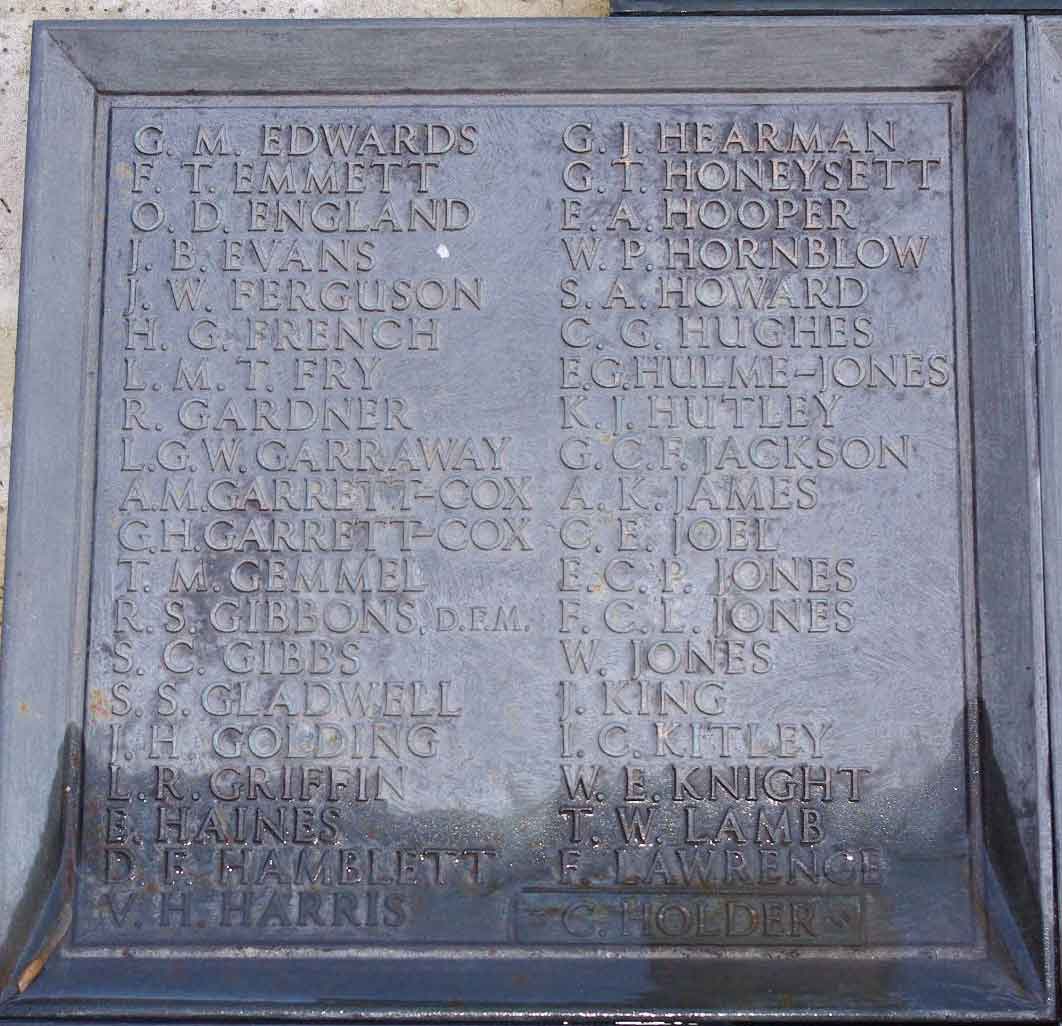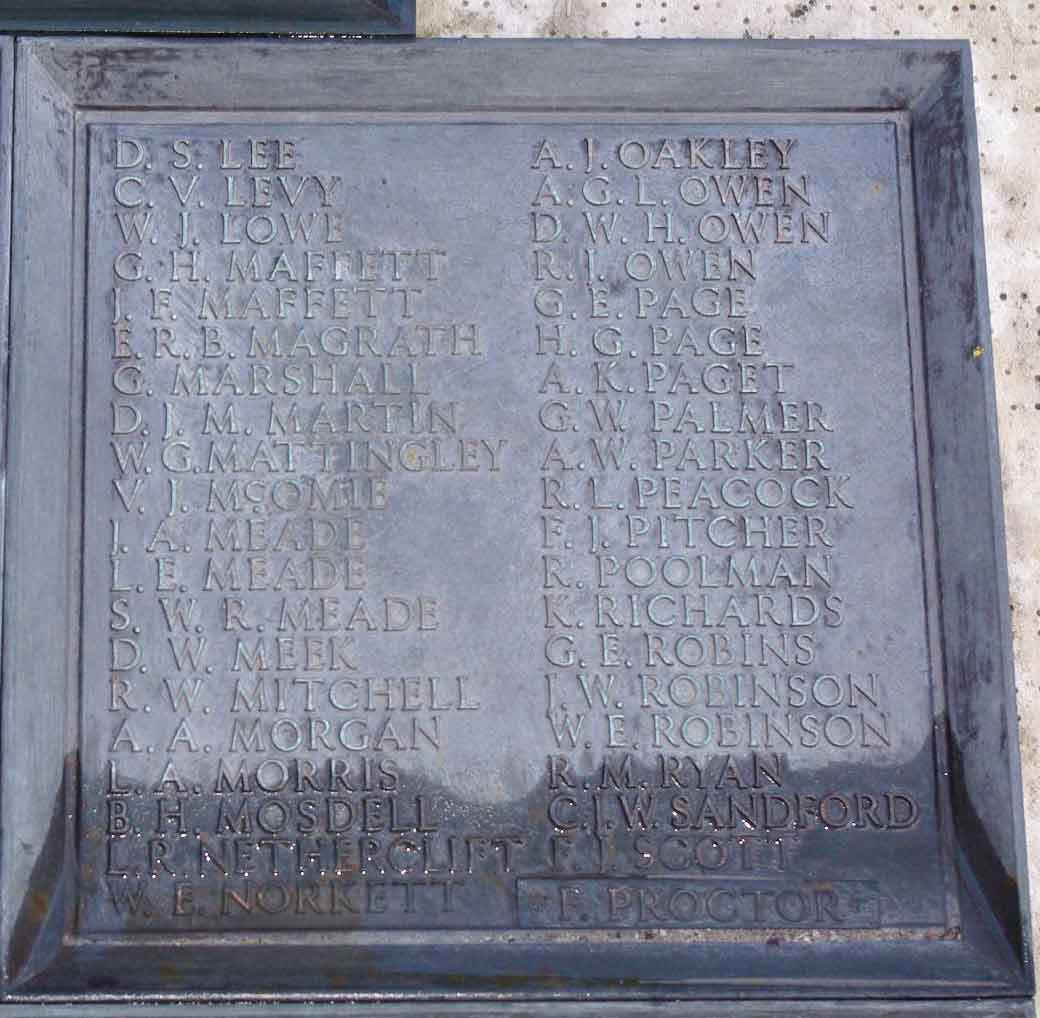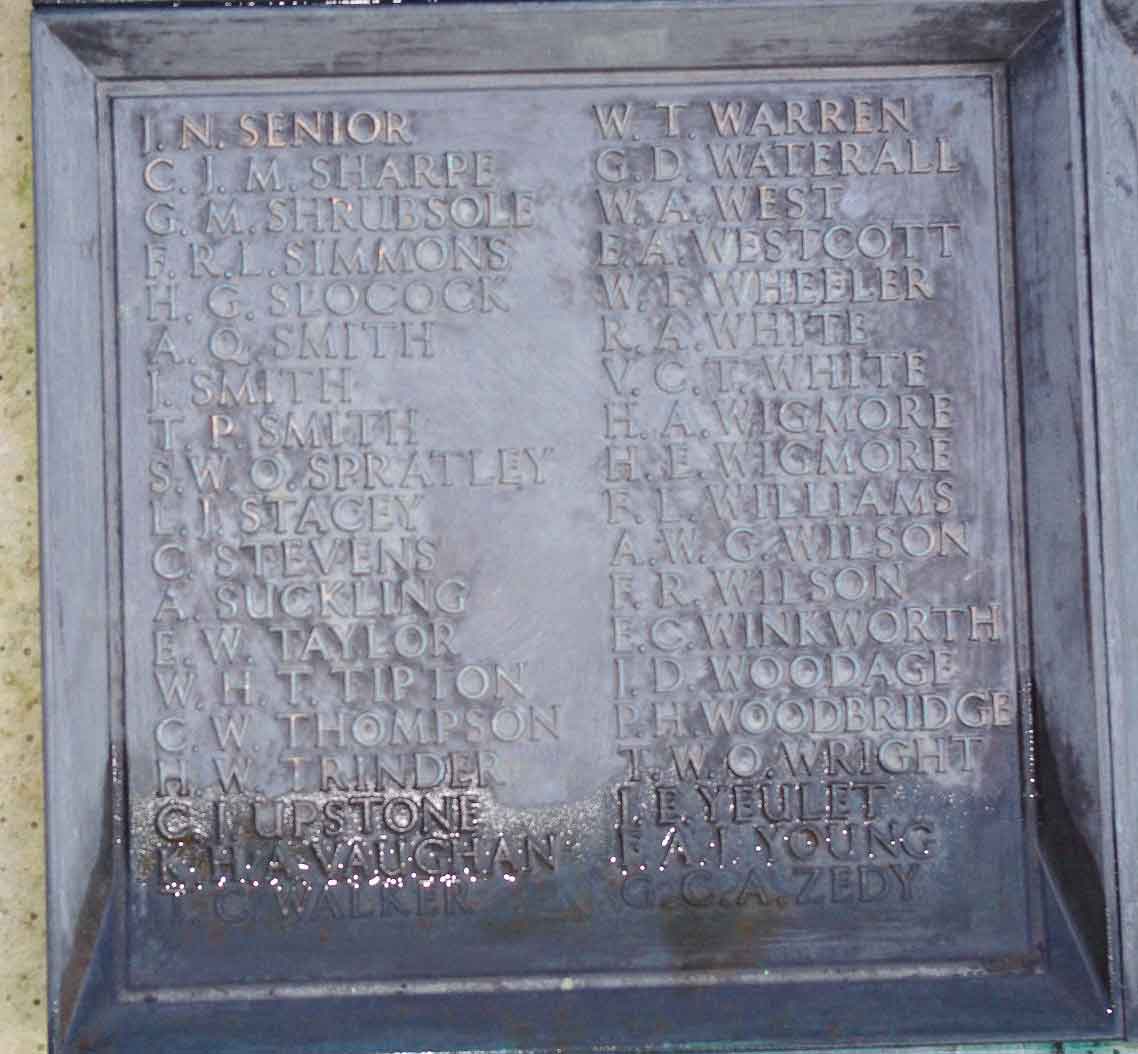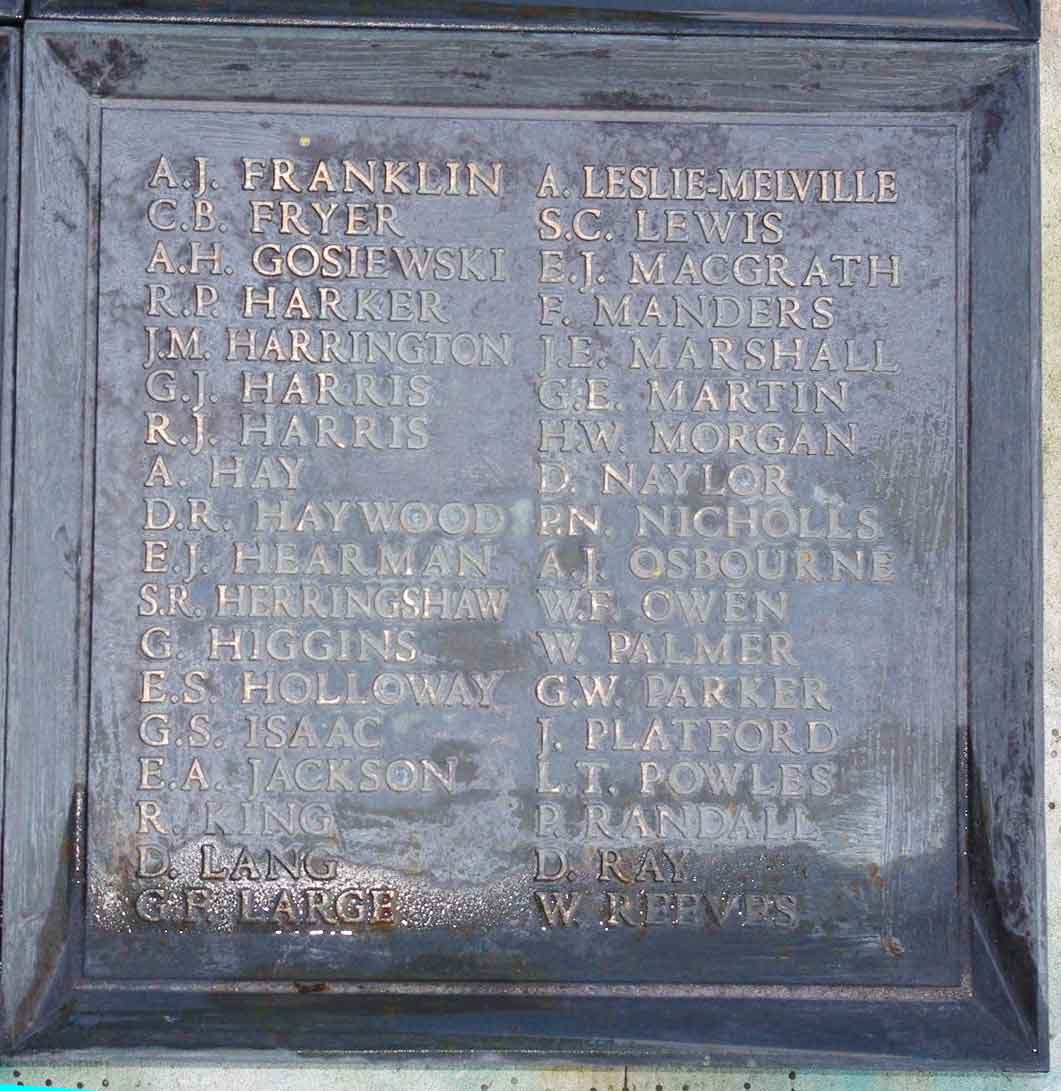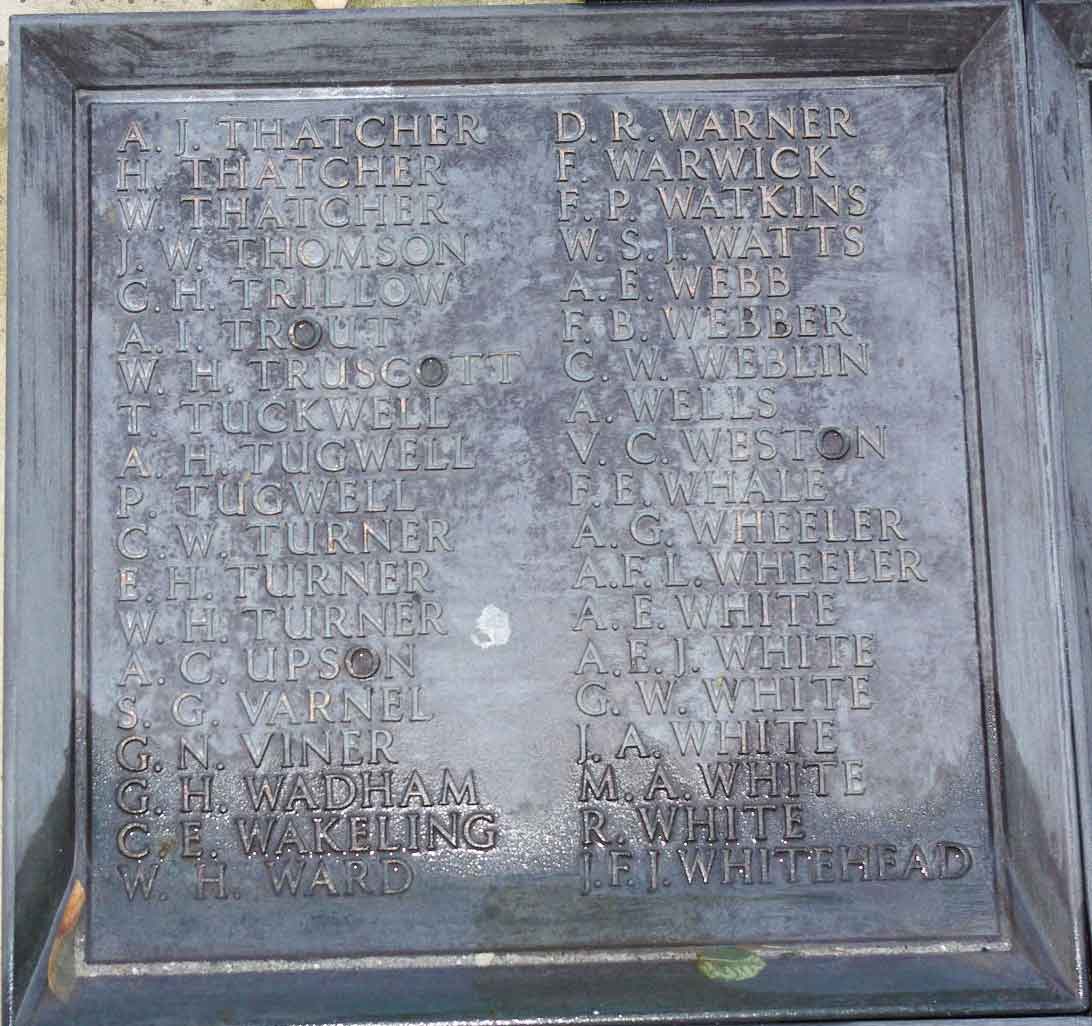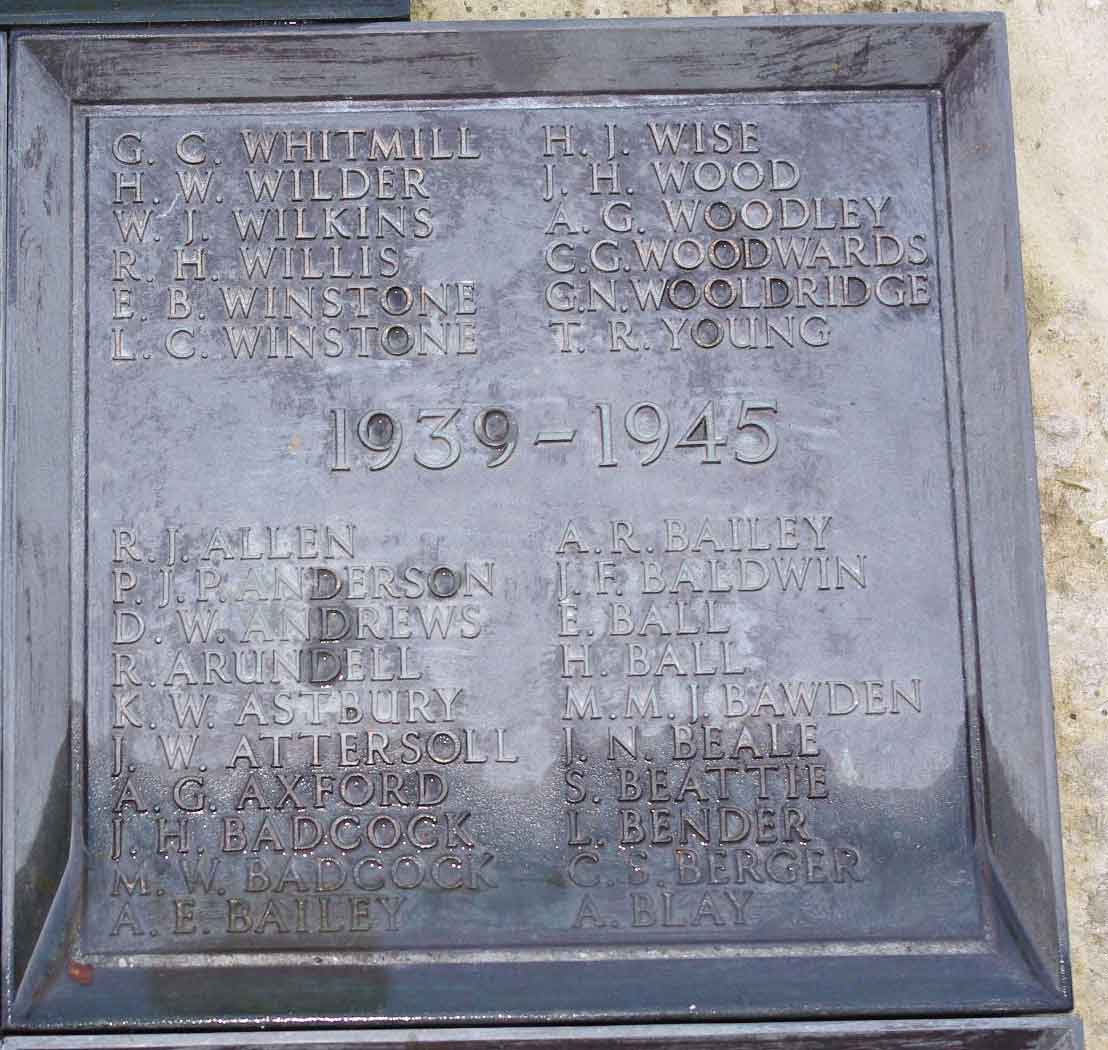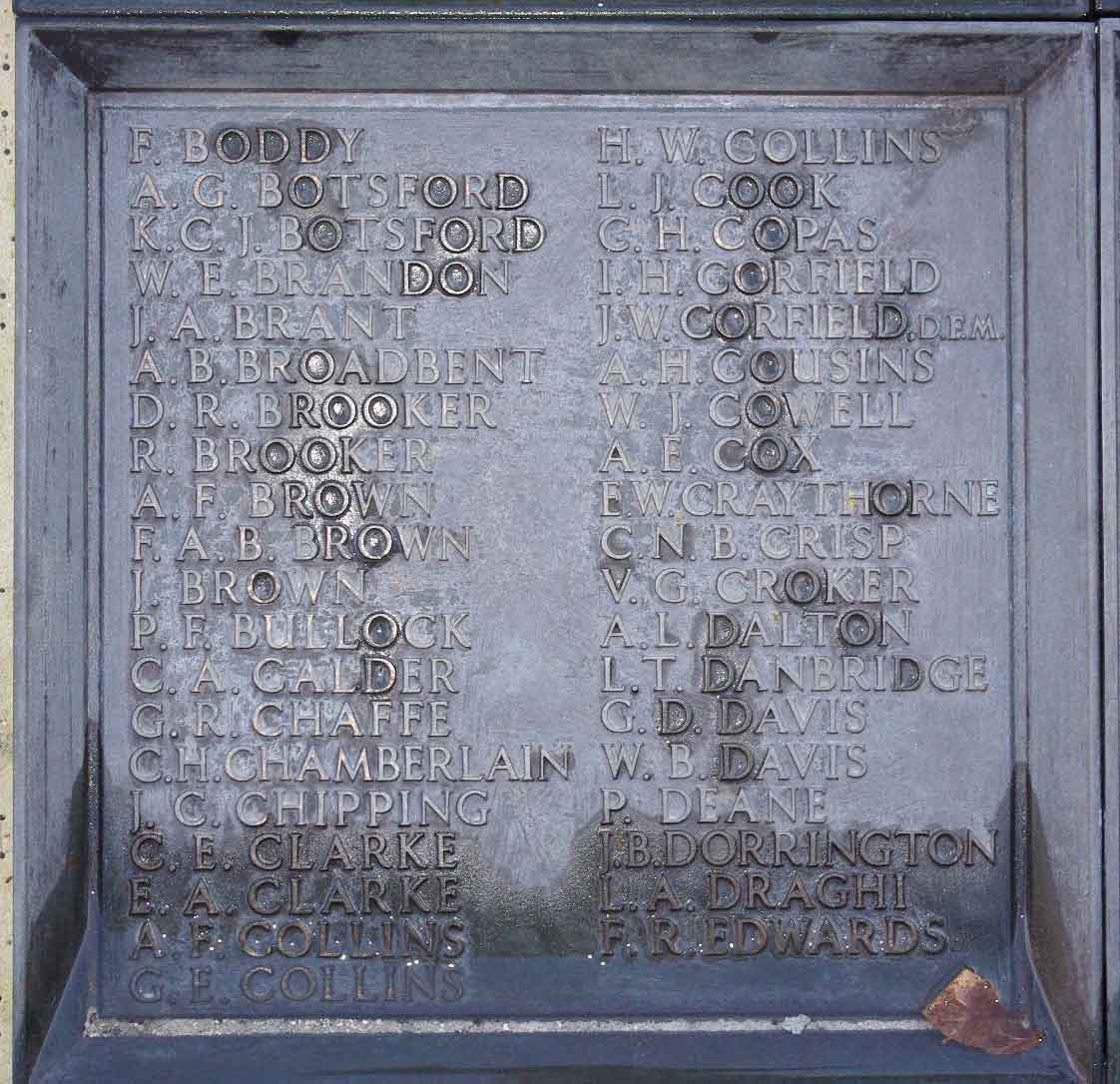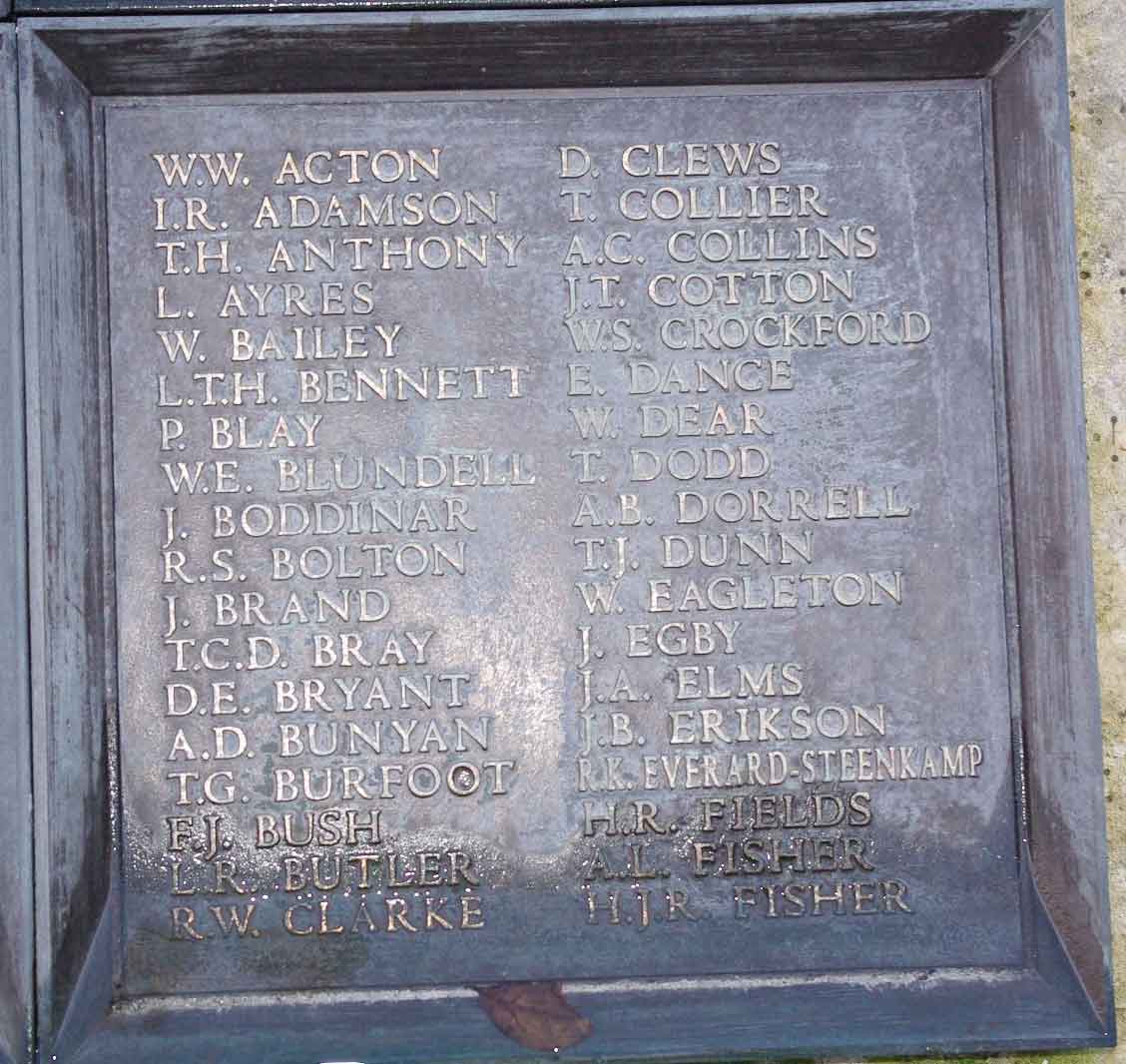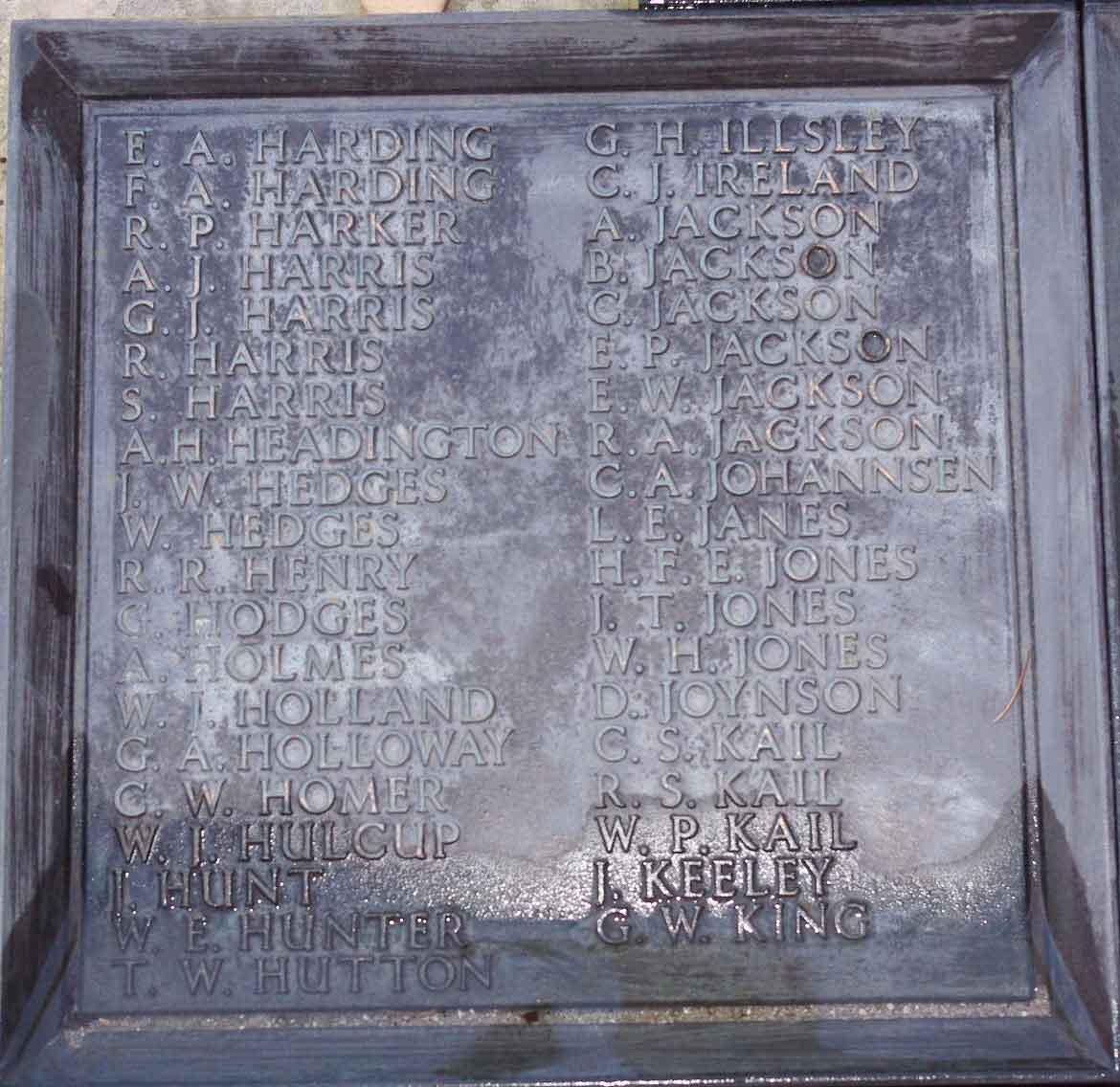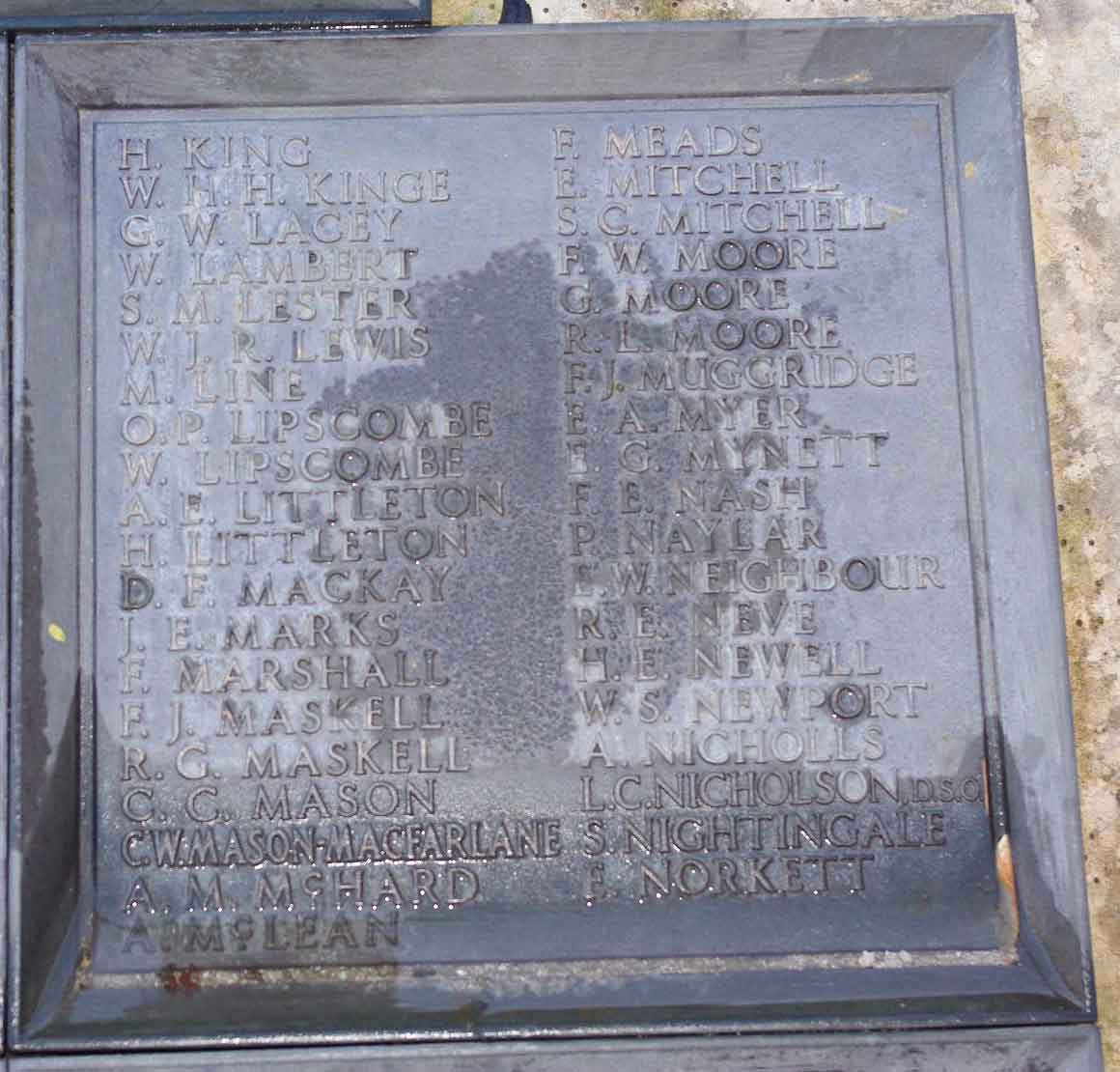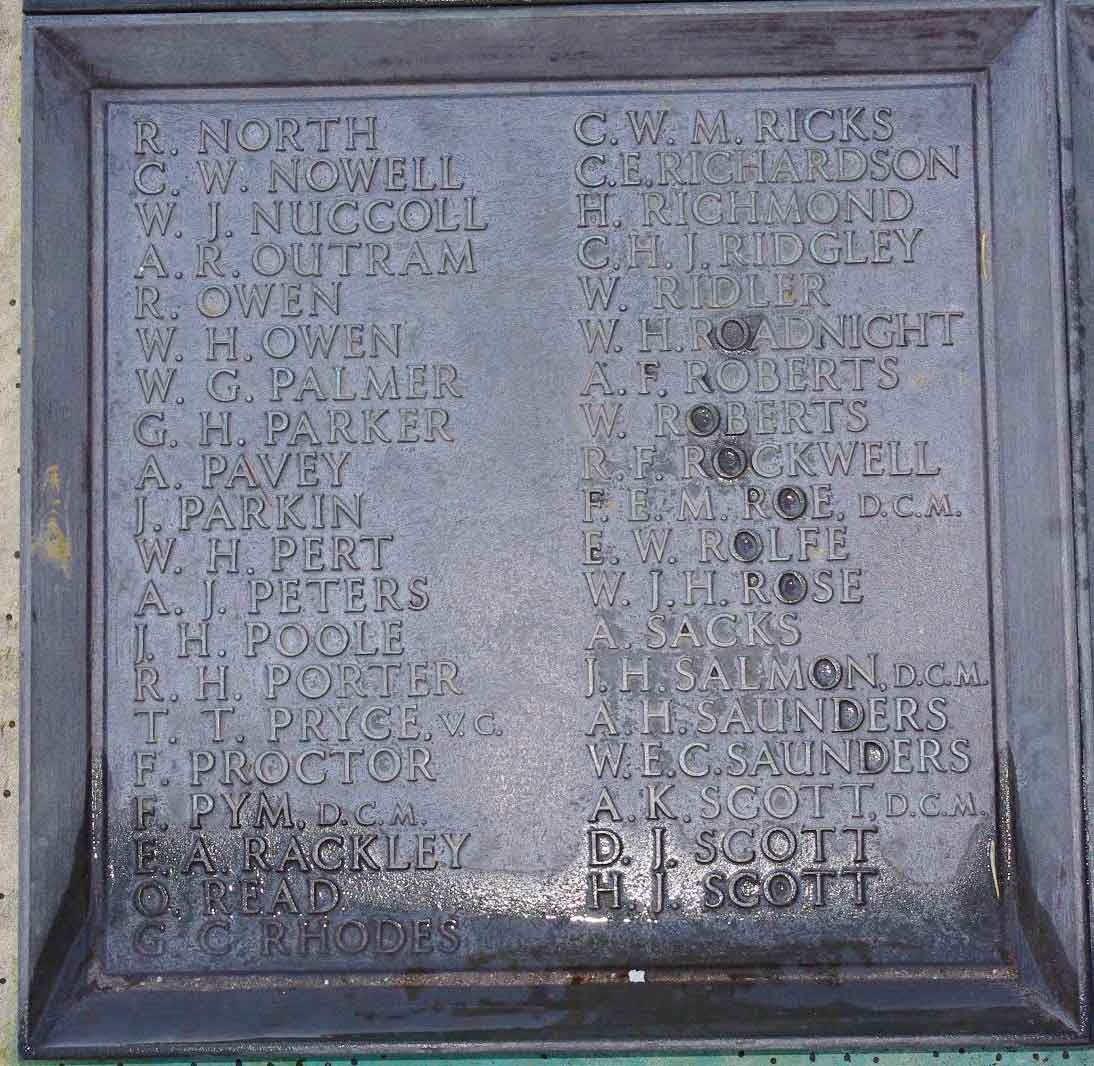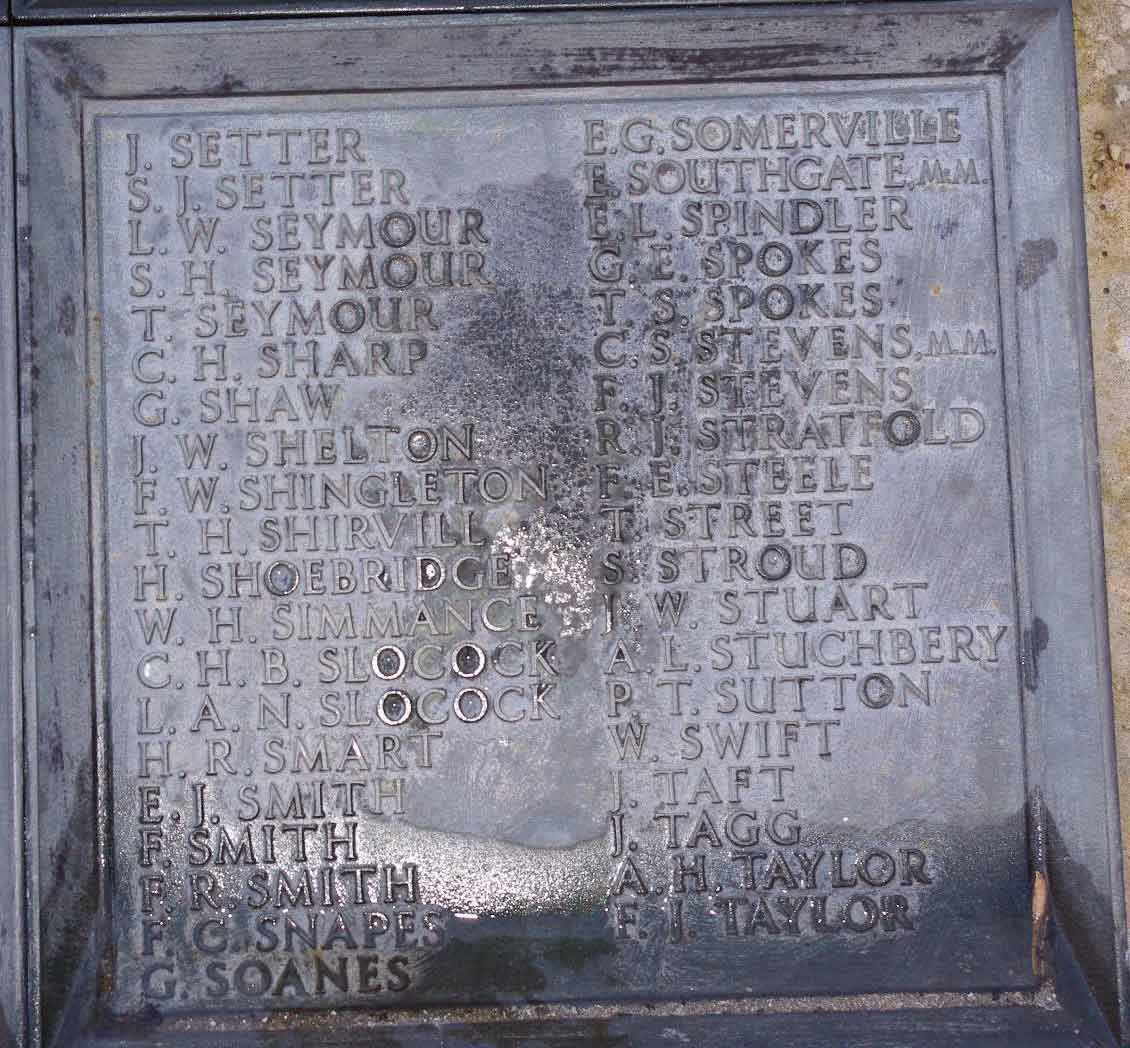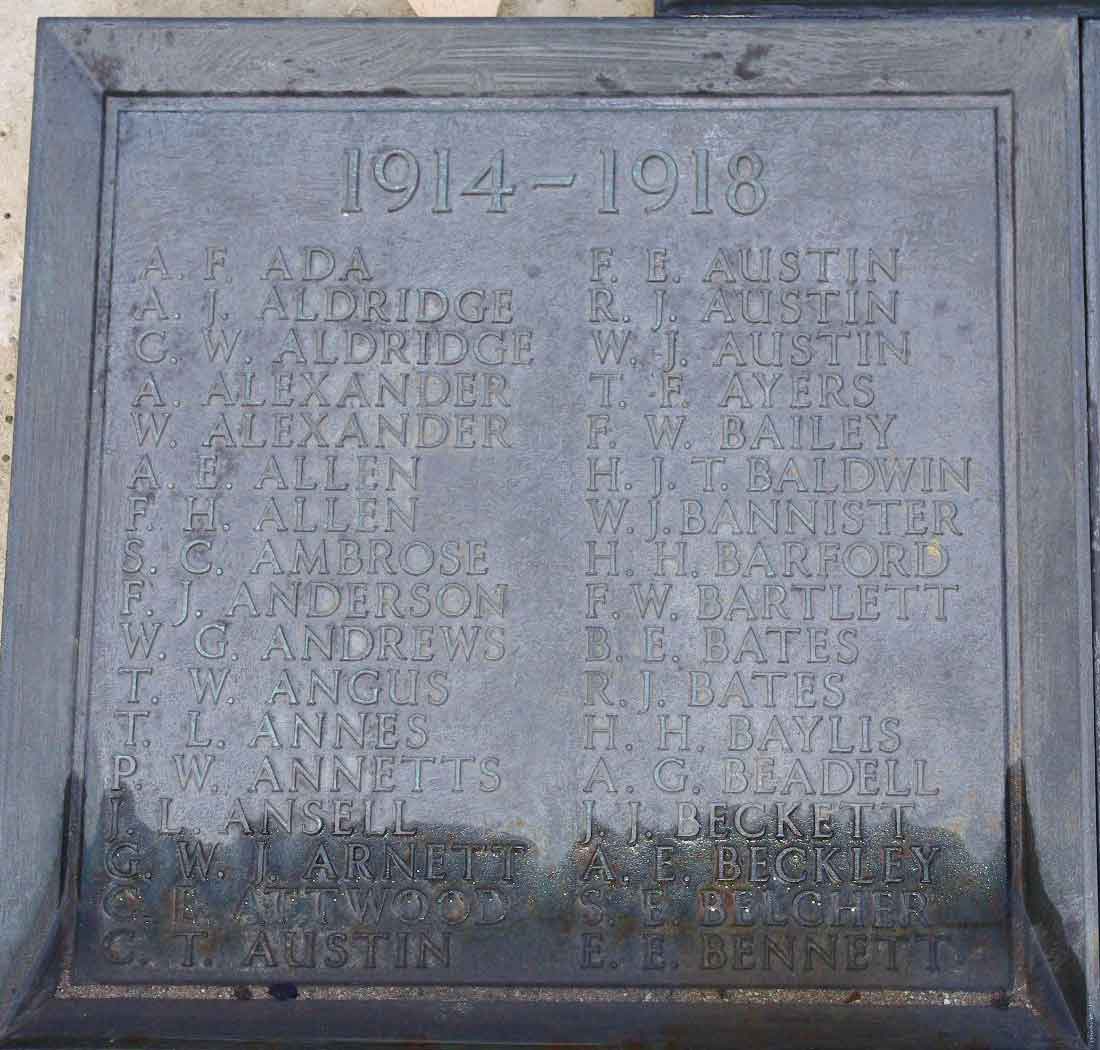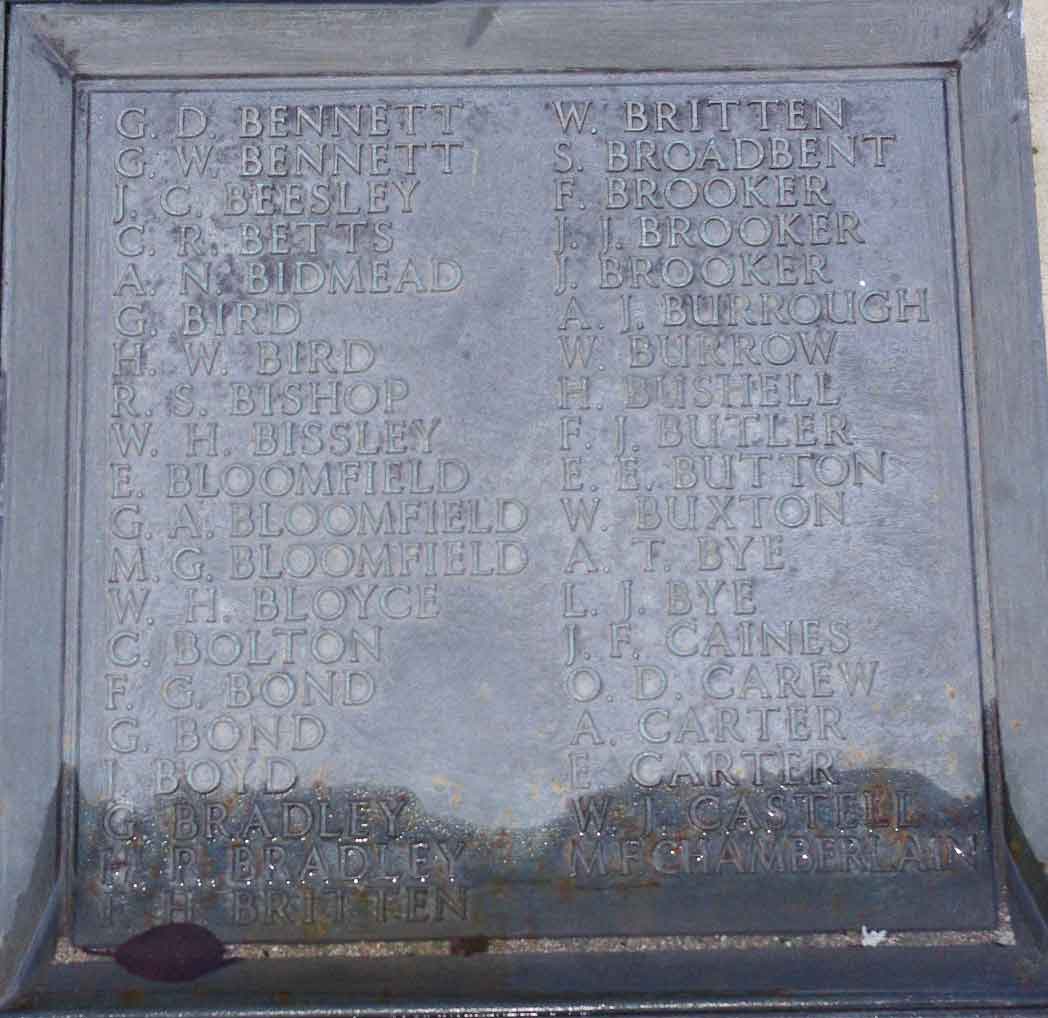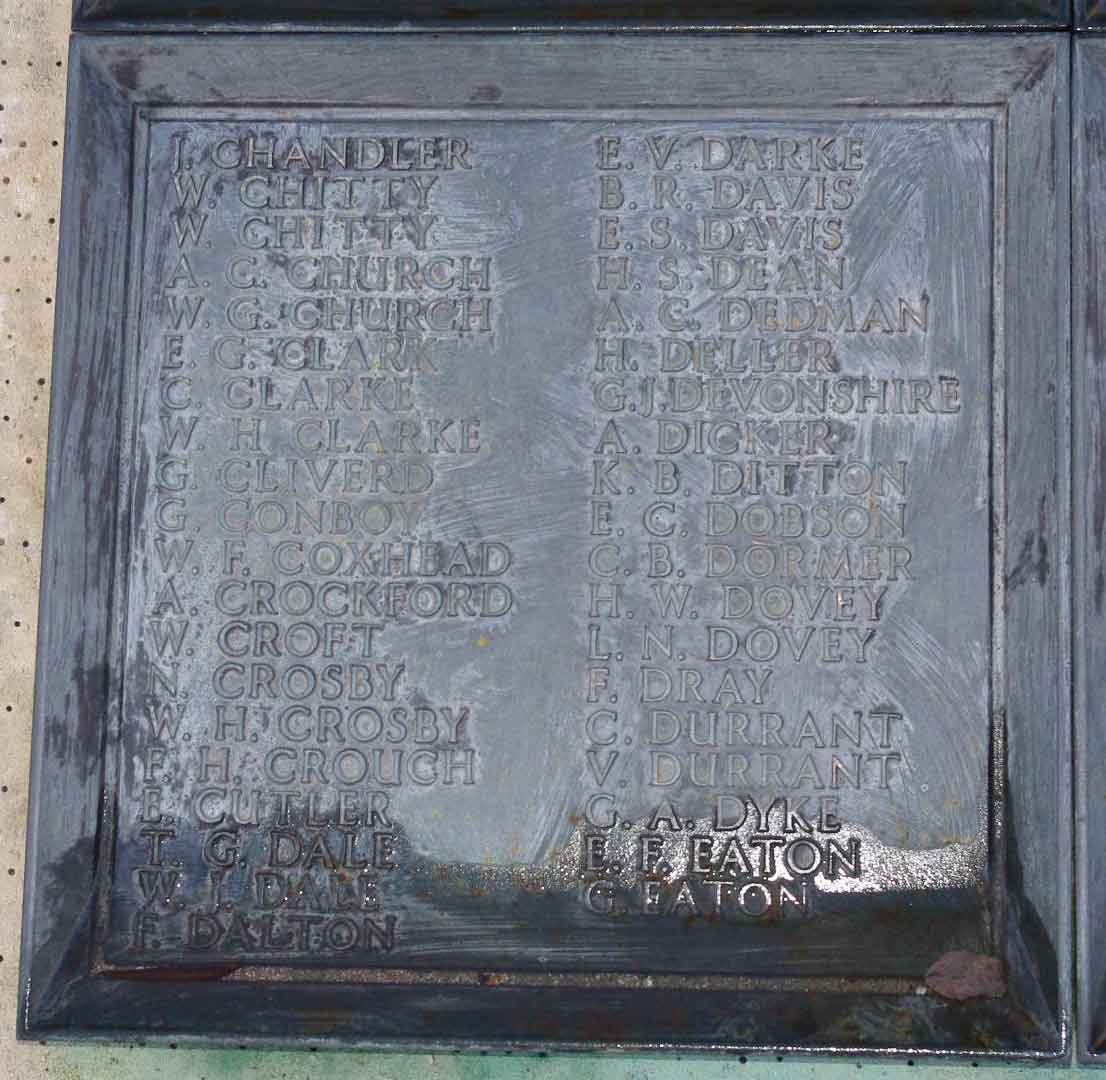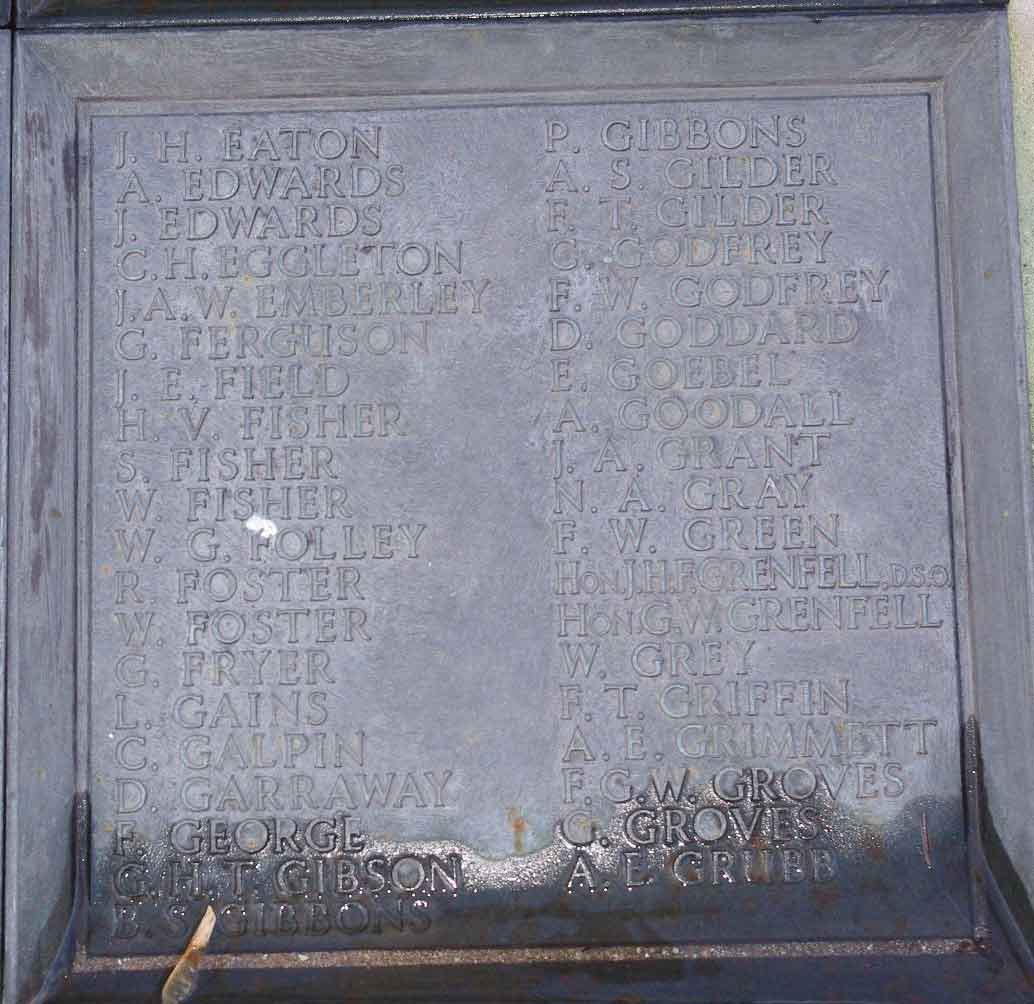 The Subsequent Conflicts panels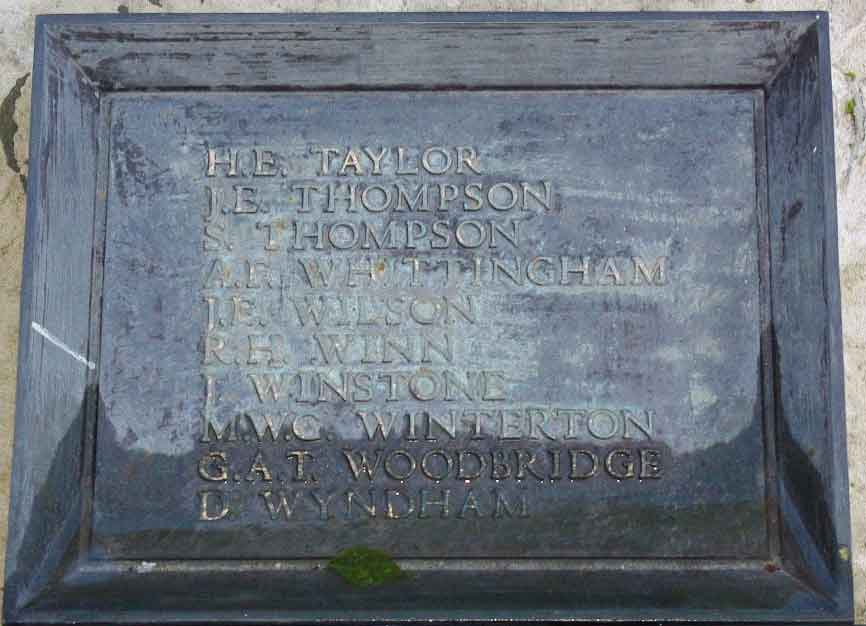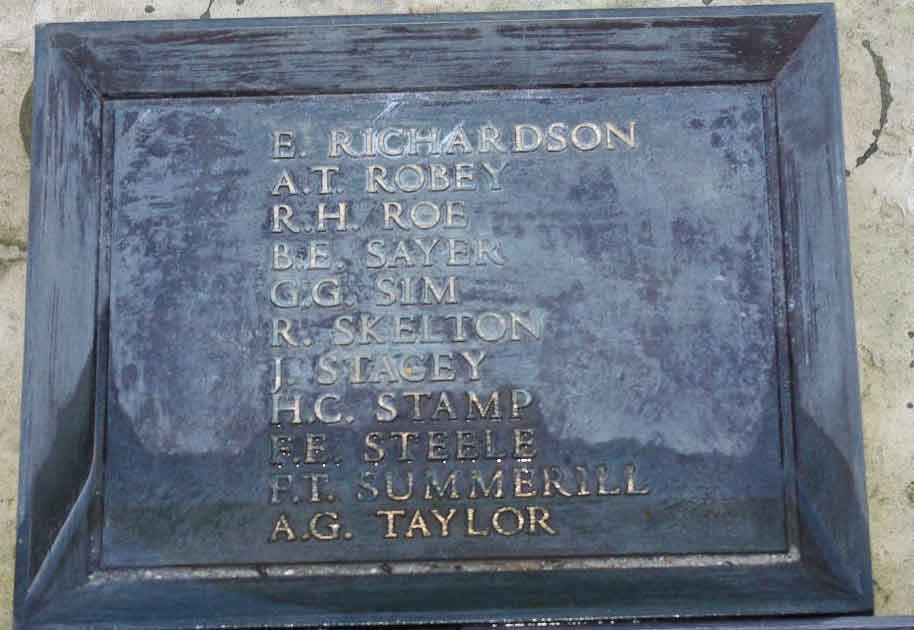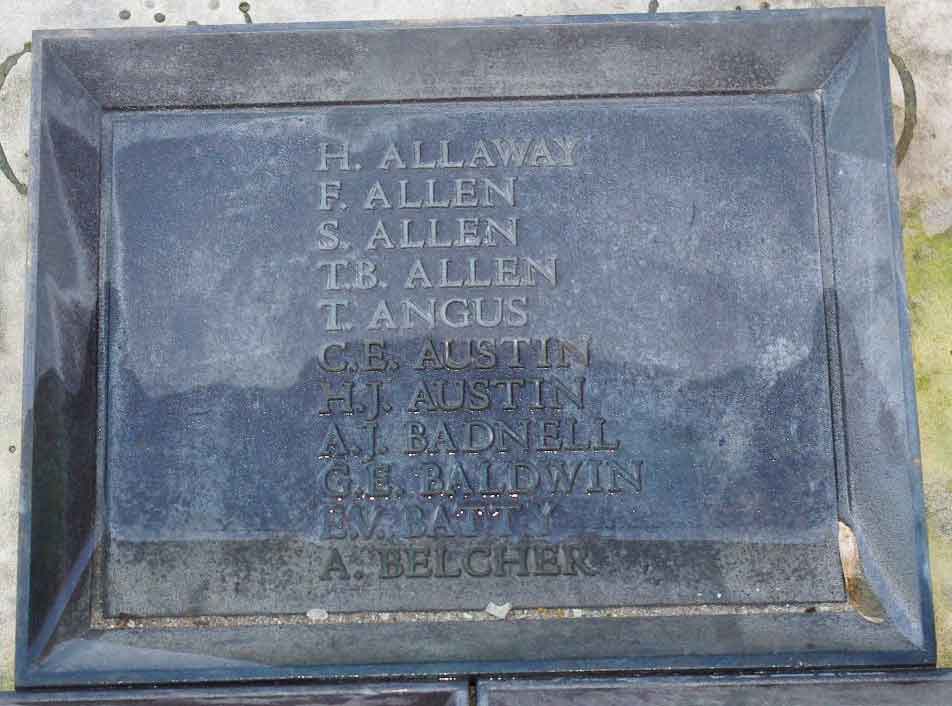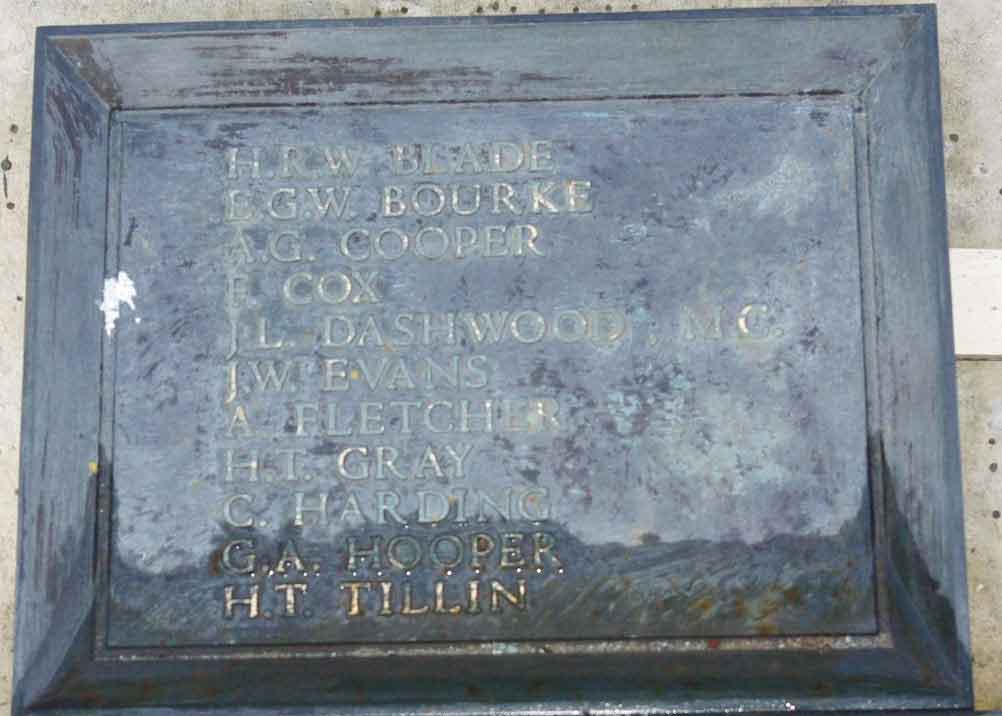 Back to top »
Below you will see a table listing the men who appear on the memorial(s). However please note the following
Some men will appear several times either because they appear on two or more memorials, or they have served under two or more numbers or units or because they are recorded under two or more addresses. These categories will multiply up.
Most dates will be written in the international form of YYYYMMDD
Men whose names appear
WM
Surname
Forenames
Number
Unit
house
street
town
died
<! INSERT TABLE HERE> <! END OF TABLE>

2011 - © Berkshire Archaeological Society