Berkshire War Memorials
READING
Museum of English Rural Life (MERL)
The Museum of English Rural Life is located on Redlands Road next to the London Road Campus of the University and opposite the Royal Berkshire Hospital. It provides a home for several parchment or paper based Memorials or Rolls of Honour.
Blue Coat School (WM5861)

Leighton Park School (WM5859)

University College Book of Remembrance (WM5864)
The book lists the men on the main University College Memorial (WM5013) at the Clock Tower but also provides photographs of many of them

Sutton Seeds Scroll (WM5860)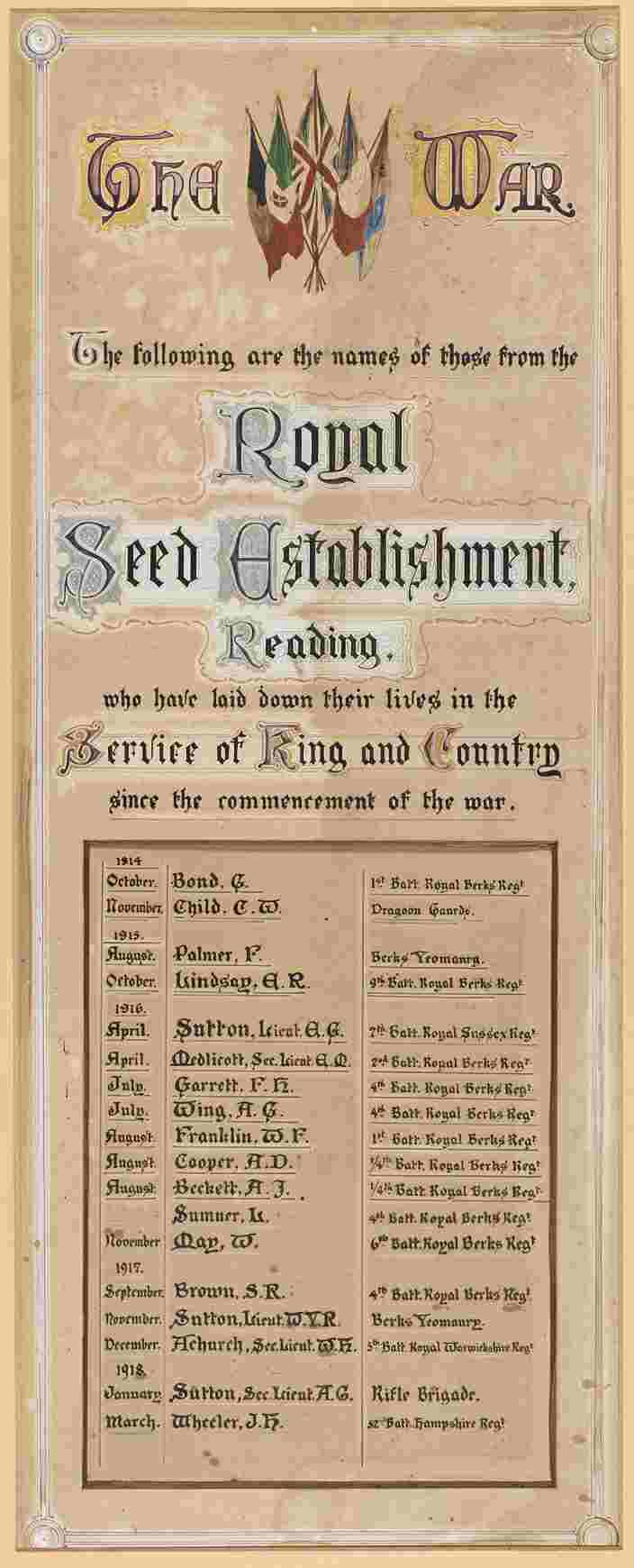 Compare this with the Suttons Memorial (WM5214) at Brock Barracks and learn more about Suttons and of the men commemorated.


Back to top »

2011 - © Berkshire Archaeological Society